B FOR BACCHUS | APRIL 2022
B for Bacchus Online
April 2022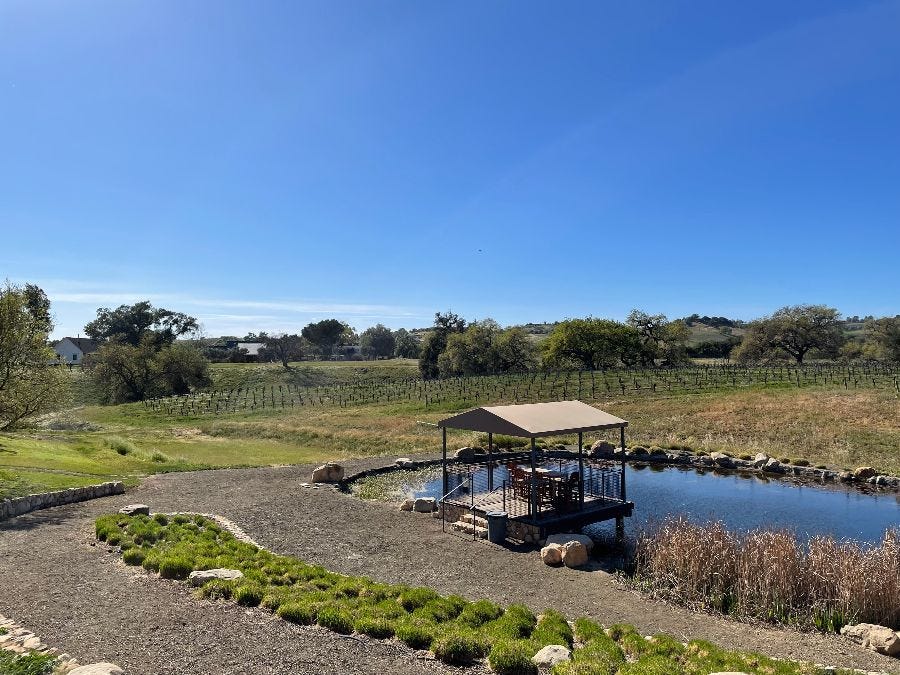 Beckmen Vineyards in Santa Barbara's Los Olivos, March 2022
This had started out as the March newsletter but that month evaporated. I'm not sure how almost two months disappeared but my body certainly feels it. I've had my ass kicked by a bunch of 40-lb wine cases during this first quarter of 2022. Although the global conversation has been (rightfully) about lockdown's effect on our mental health, I've also been forced to deal with how lockdown messed me up physically. Sure, I'm now in my 30s too but I know these aches and pains can't all be blamed on that. Just a few years ago (okay, six years ago), I was training for a half-marathon and now I go on low-impact walks to build up my stamina like an octogenarian. My muscles have become gummy worms after +2 years in goblin mode. Not being as strong/fit as the image of yourself in your head is an obnoxious thing to digest. In an effort to be healthier, I've restricted myself to tasting wine in an intellectual context only and not consuming it recreationally. I am being further separated from the drink as a drink which isn't even as bothersome as the separation from the people who make it - something I've previously mentioned here. I spent a day visiting some wineries in Santa Barbara last month and even that was removed from the actual winemaking part of it. Apparently, that costs extra or you have to call in some industry favors.

Yesterday, my friend referred to me as an ethnographer on the job when I was telling her about my latest retail injury and what I feel is missing from this wineshop gig. It was an apt description on her part, especially seeing as how I've been taking notes on a yellow pad I keep at my station and I posted a Twitter thread of my findings a couple of weeks back. When I took this job, I thought I was going to be learning about/tasting wines I'd never seen before but there hasn't been much of that at all. I've begrudgingly accepted that I won't get that form of knowledge from this job (unless I self-started it, which I did) but I have ended up collecting observational learnings from this microcosm of American wine commerce. I've watched how people choose to spend and what they think justifies that spending. I've wondered why they're rude when their shipment is ONE day late or what it is they do for a living that allows me to charge their card for six '67 Barolos without flinching. I can't ignore the loud sound of the capitalism bell as I process payments for luxury FMCG while a homeless village inconveniently exists on the other side of the parking lot wall. A person's security and shelter are not guaranteed in this rigged system. 

Being the only woman on the sales staff adds another layer to my observations. More than once, I have been completely ignored by customers looking for help; they'll look right through me and ask one of the guys for advice. Unfortunately, my gaps in wine knowledge sometimes validate their preference which then pisses me off more. Sometimes I am my own worst enemy, like how I don't want to appear to be the weak woman who can't lift heavy cases only to pull a chest muscle or pop a ligament. I have to tell myself that it's not hard work because I'm a woman, it's hard work because I've been a goblin. But it's also just hard work. Regardless, I've got to banish that version of myself to Gringotts.

As my coworker, Dennis, once said, "you gotta take the bad crap to get the good shit." He was referring to vendors selling you slow-moving items with top sellers as a package deal but it applies to any kind of experience. Do I like sales? Absolutely not. Do I like people watching? Absolutely. And when an Arab walks in, I can smell them before I can see them. It's then that I recognize how eager I am to see people like me in these spaces and understand how they got here too. One note from my yellow pad? They all seem to favor Italian. More study is necessary.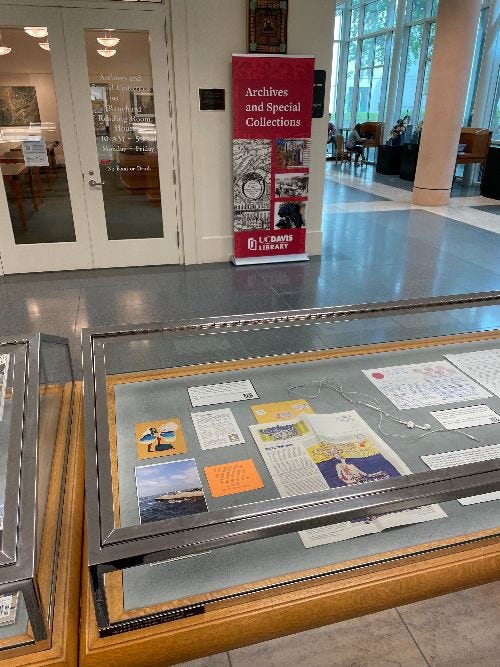 Bacchus Mailer on display in a wine writing exhibit at UC Davis' Shields Library, April 2022
At the beginning of the month, I spent 24 hours in the college town of Davis to check out the library's archives and see the wine writing exhibit that featured my September mailer! Seeing my personal essay in a vitrine (surrounded by the work of my friends, Lilian, Tanya, Hisham, and Sirena) at one of the top enology schools in the country was surreal. This must be what parents feel like when they see their kids graduate.

On the 12-hour train ride there, I was editing the first episode of season 3 until my ears couldn't take the pressure of the headphones and mask. The good news I'm almost afraid to commit to: the podcast returns next month. Have you heard the new intro jingle yet? 

I'm going to start drafting the May newsletter this week so it goes out in time. Shall we say the 15th? Also, who's going to be in Beirut in July? If you are, meet me in the Bekaa.
Love & olives,
Farrah
B for Bacchus Creator & Host
- - - - BAMBI'S BACK - - - -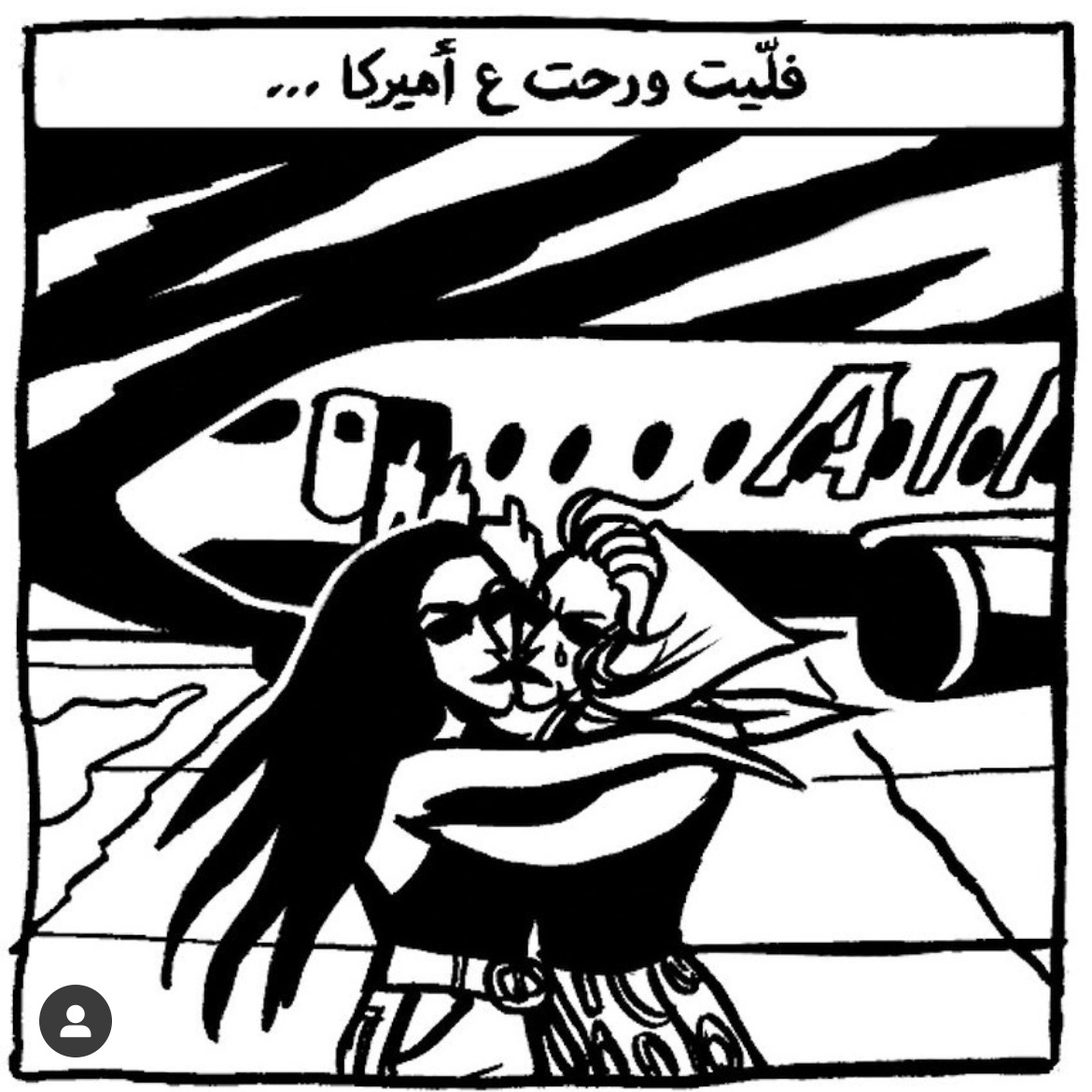 Before Bacchus entered my life, I started a blog, Bambi's Soapbox, in 2012. I've used it as a journal over the years and I recently posted something new after a long hiatus. Check it out: Why Can't Beirut Be Your Base?

Artwork by Tracy Chahwan
- - - - SHOP STUFF - - - -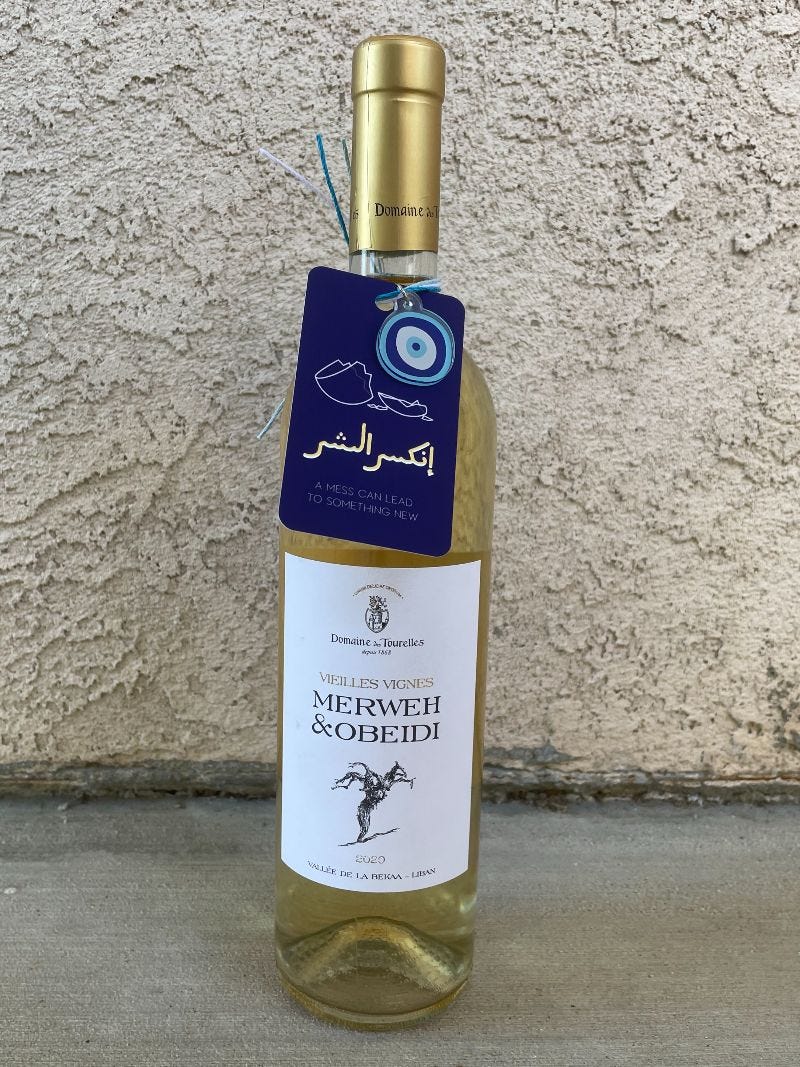 I've added new gift tags, cards, and shirts to the shop these past few months. Take a look if you need to be making someone feel special soon - even if that someone is you.
- - - - 5 THINGS TO CONSUME - - - -
Wine-washing the Israeli occupation by Belen Fernandez
Can you make friends without alcohol? It took me a year to say yes
by Antoun Issa
'Warsha': A Bird's-Eye View of Beirut by Lylla Younes
Nia Vardalos' Twitter thread about MBFGW turning 20
Danny Hajjar's Weekly Newsletter "Sa'alouni El Nas" Spotlights the Best Music From the Middle East and Africa by Aravin Sandran

If you'd like to read previous issues of this newsletter, click here.
- - - - LOVING EVERYTHING YOU SEE HERE? - - - -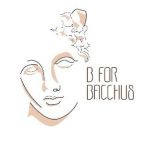 Join the Bacchus Membership!
You can show your support and receive tons of extra content (and goodies in the mail every few months) for 5 USD/month.