B FOR BACCHUS | JUNE 2022
B for Bacchus Online
June 2022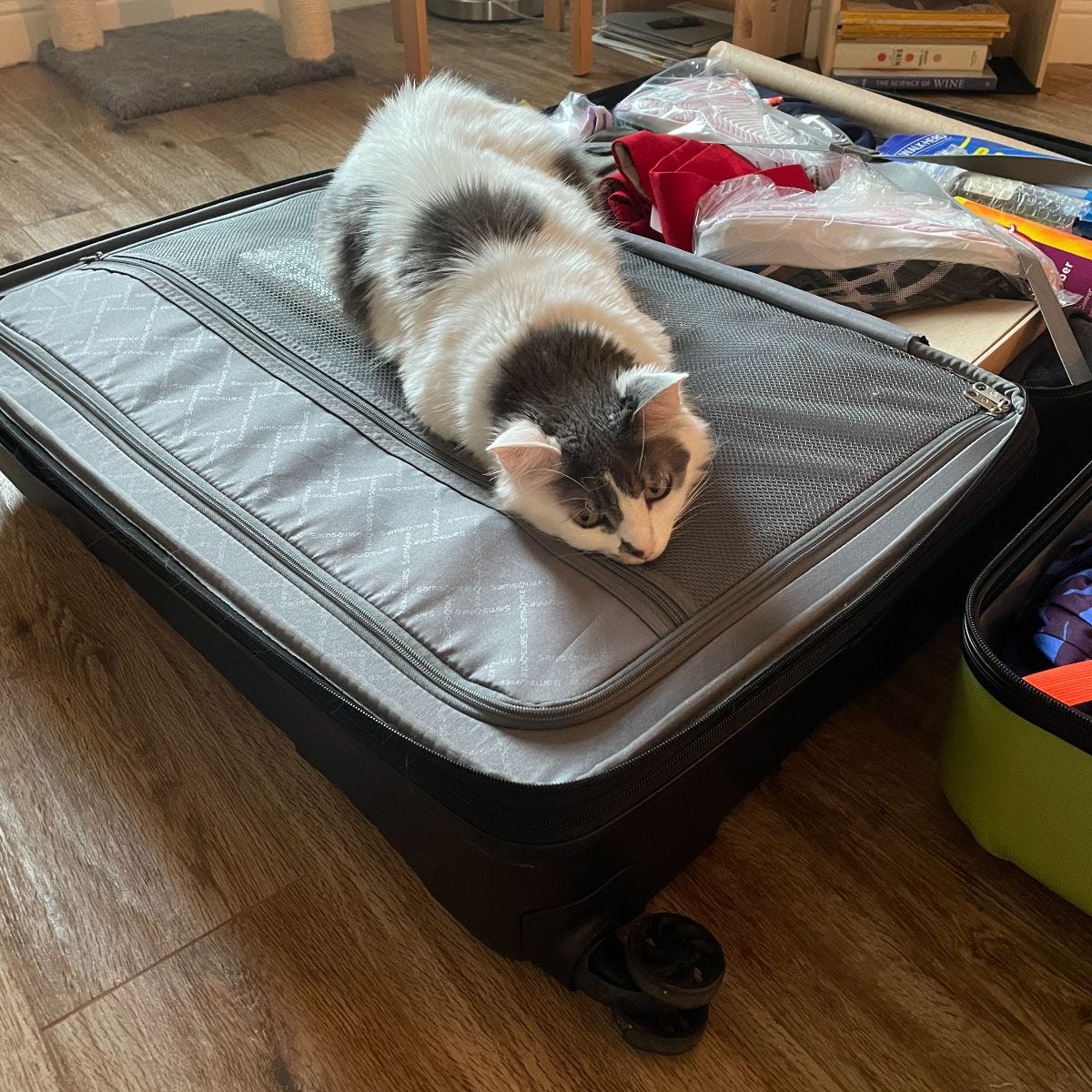 Penny's mood this last week
I landed in Beirut last night. I feel like I've been packing for a month. The anxiety leading up to departure and the slump I fall into after returning to LA is why a 2-week trip across the planet feels more like a 6-week one. Even though I'd been running on empty trying to finish Aanab and the June episode of the pod before boarding, plugging back into the Matrix in California will be the roughest part of the next month. Whenever I think about that though, I think of an idiom I just learned - one that my great-grandmother used to use apparently - "I'm borrowing trouble." It refers to when you're bothering yourself with worries of the future, ones you may not need to trouble yourself with in reality.

For Beirut, I've been teetering between wanting to sink into the cushions of being home or planning every minute so I can maximize my time here. Now that I've landed and all my deadlines are settled (the new episode should be out tonight), I'm leaning into winging it except when it comes to some winery visits. I'm hoping I'll get some updates from my wine friends here. When you can have a glass in person with your feet in the dirt, you also get to hear the real dirt. I've got my new film camera, let's see what I can find out in the next 13 days.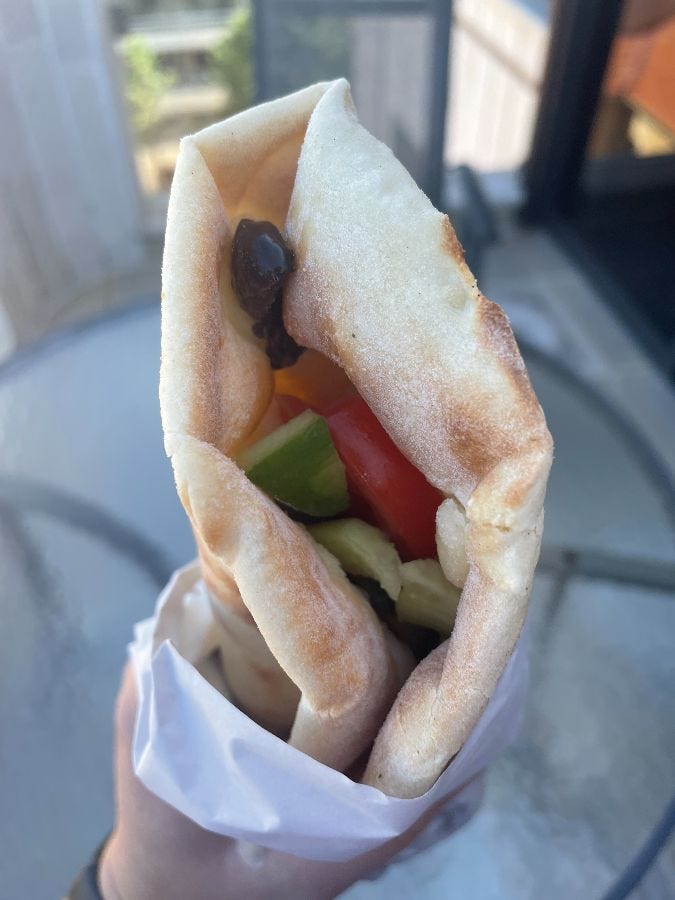 First morning in Beirut, you know the drill.
In other news, instead of introducing an item or two to the shop every month, I'm going to be adding a bunch of new items all in one go on October 1st. There will be two big drops a year with limited quantities of stationery and special items. If you're a Bacchus Member, you'll get some BTS sneak peeks and pre-release goodies in your September mailer.

I'm off to drown this jetlag in some Néscafe.
Love & olives,
Farrah
B for Bacchus Creator & Host
- - - - ON THE POD - - - -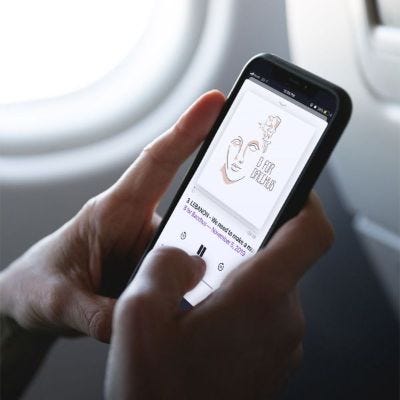 Episode 28 (or S3E2) features a chat with Dr. Patrick McGovern (Scientific Director of the Biomolecular Archaeology Project for Cuisine, Fermented Beverages, and Health at the University of Pennsylvania Museum in Philadelphia) and his work on the origin story of wine. 

Coming out on June 28th (tonight)!
 
- - - - AANAB No.3 - - - -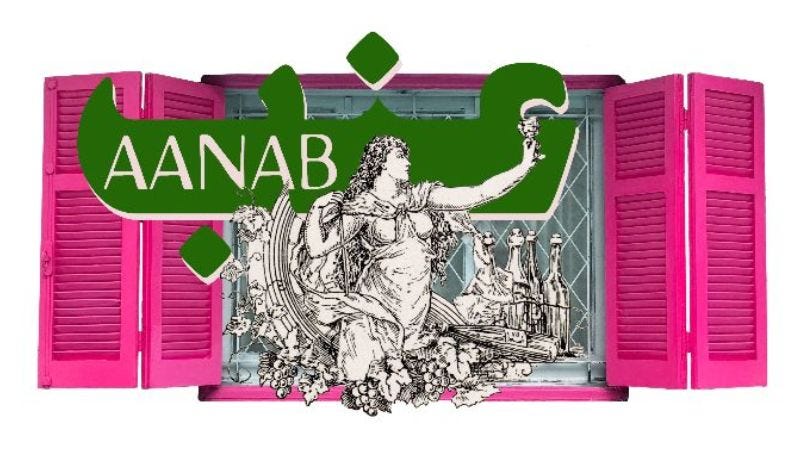 Bacchus Members have their copies on the way! If you're not a Member but you're interested in getting a print copy, order one here. 10 COPIES LEFT.

If you do order a copy though, it won't be sent until I'm back from Beirut in mid-July.
- - - - SHOP STUFF - - - -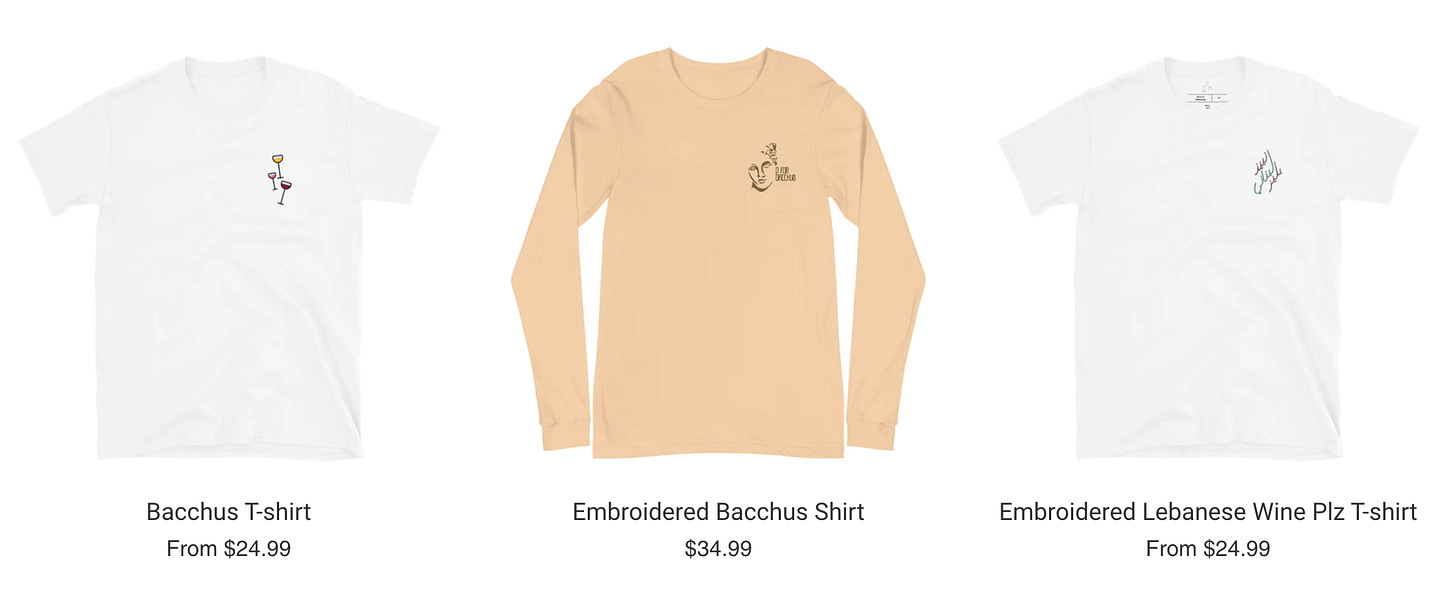 New shirts have been added to the shop,
check them out here.

Mark your calendars
NEW MERCH DROP ON OCTOBER 1st.
- - - - 5 THINGS TO CONSUME - - - -
Aunt Amaline's mouneh: Living off the land in Lebanon by Rita Kabalan
Suffering From Anxiety? Try Visiting a Museum by Elaine Velie
Georgia's Ancient Wine Culture has Lasting Relevance by Emily Saladino
My band was silenced in the Middle East. But a global queer community gives me strength by Haig Papazian
Huge scale and impact of Israeli incursions over Lebanon skies revealed by Martin Chulov

If you'd like to read previous issues of this newsletter, click here.
- - - - LOVING EVERYTHING YOU SEE HERE? - - - -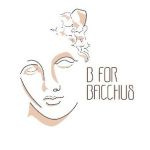 Join the Bacchus Membership!
You can show your support and receive tons of extra content (and goodies in the mail every few months) for 5 USD/month.